HOME AUTOMATION
The GSM Commander powerful tool that can be used to automate your home and give you control via your cell phone managing everything from gate access control to light automation and security.
When connected to our online platform AirDrive you will be able to monitor and control your property from anywhere!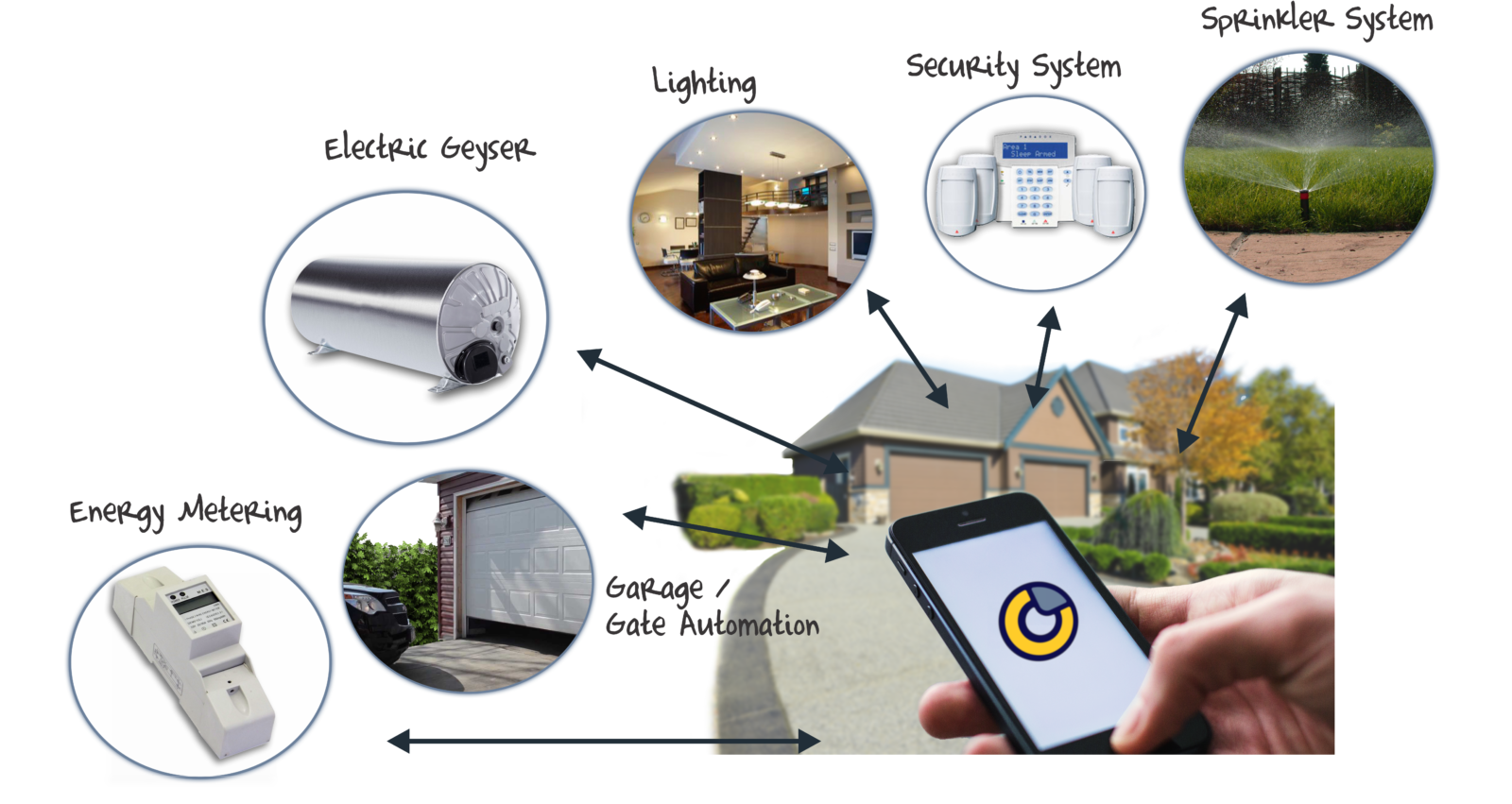 find out more
GATE access control
Control your automated gates or doors via a simple dropped call from a cellphone. Receive SMS notifications If the gate has been forced or left open. You are able to choose the dates and times that certain numbers can gain access to the property.
IRRIGATION CONTROL
By simply connecting your sprinklers to the GSM Commander one is able to remotely start and stop your time-based irrigation cycles.
If used in conjunction with the Rain Meter the GSM Commander can make educated decisions on how long to irrigate for.
GEYSER CONTROL
Pre-program your geyser to automatically turn on/off, monitor the temperature and check for water in the drip-tray.
You are also able to switch your geyser on via a simple dropped call (think holiday home)
KWH MONITORING
Monitor the power consumption of your household, granny flat or any other load.
You can program the GSM Commander to notify you once preselected limits have been reached or once at the end of every month with a full summary. This information is all accessible on our online platform Airdrive.
LIGHTING CONTROL & AUTOMATION
Have your lights automatically turn on as you enter a room using the motion sensors from your pre-existing alarm system.
Maintain a presence at home even when you're not by having lights turn on and off in various patterns.
HEATING & COOLING
Floor heating can be automatically turned on or off based on outside temperature: conventional air-conditioners can be made "smart" in the same way.